Suncoast Bronze Ringers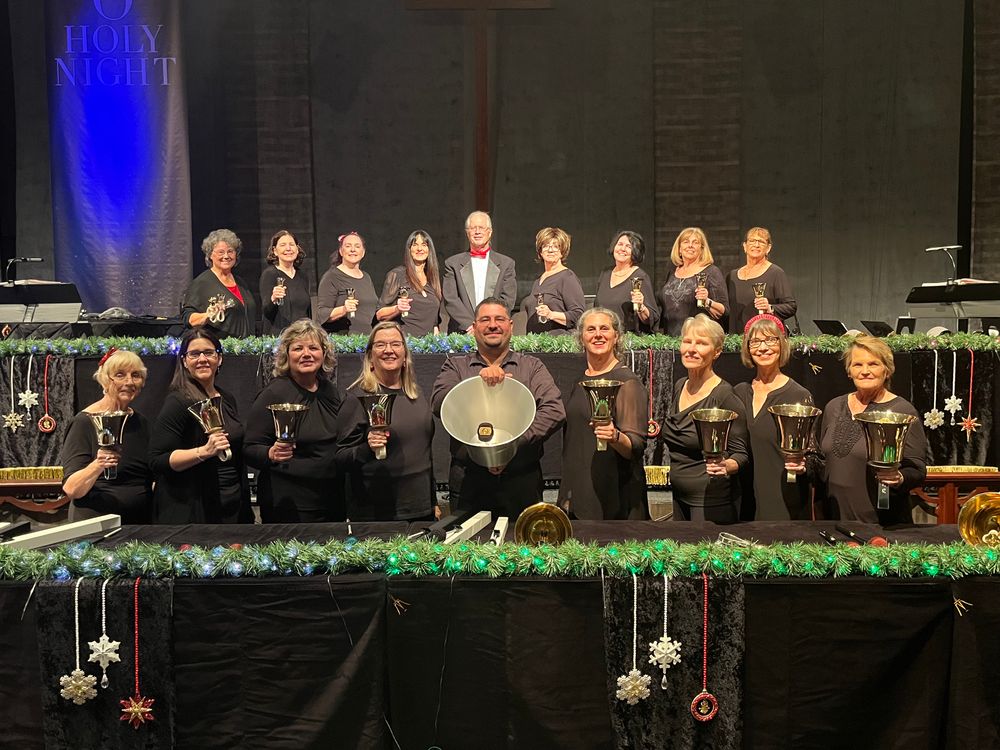 About Suncoast Bronze Ringers
Michael Lamb, Music Director
Moving handbells beyond the church setting, Suncoast Bronze Ringers excites our audiences with the sights and sounds of handbells, playing music ranging from jazz to pop and classical to original compositions. Our concerts weave all these styles together in an experience that is sure to appeal to every type of music lover.
Suncoast Bronze Ringers is a community handbell ensemble based in the Tampa Bay area. The group numbers 14-16 ringers and is directed by Michael Lamb. Our goal is to promote the art of handbell ringing, and to encourage the public's appreciation and support of handbell ringing through regular concerts and appearances. We also strive to help ringers improve through educational workshops and to encourage youth ringers to continue musical advancement.
Suncoast Bronze Ringers was established in the Fall of 2014 by Linda Glosson, a handbell director who knew that the Tampa Bay area lacked a community handbell ensemble. Ringers from Pasco and Pinellas counties came for a trial run and off it went! We rang on borrowed bells at Spirit of Grace Lutheran Church in New Port Richey until we ran out of room, moving to Trinity Presbyterian Church of Seven Springs. We moved to United Church of Christ in Holiday, Fl in 2019 to store bells and rehearse at this spacious welcoming church.
Suncoast Bronze Ringers has since acquired our own bells, formed relationships to borrow a few bells and chimes, become a 501(c)(3), elected a board, and has a wonderful contingent of 16 auditioned Ringers. Pat Deighton, past director of Suncoast Bronze for five years and a community leader among school musicians in Pasco county, now is a valued ringer and keyboardist. She says she likes the "table side" of the Suncoast Bronze Ringers experience!
Our current director, Michael Lamb, comes to us from Bells in Motion, where he directed for 15 years and has more than 30 years as an accomplished musician. They certainly miss him in Illinois, and we are excited that he picked us! He has seen us through a crazy COVID year and brought a much harder repertoire to Suncoast Bronze Ringers, demanding a new excellence from each of us.
Come see Suncoast Bronze Ringers. Ringing on 165 instruments by 16 Ringers is a visual and aural highlight for guests of all ages!